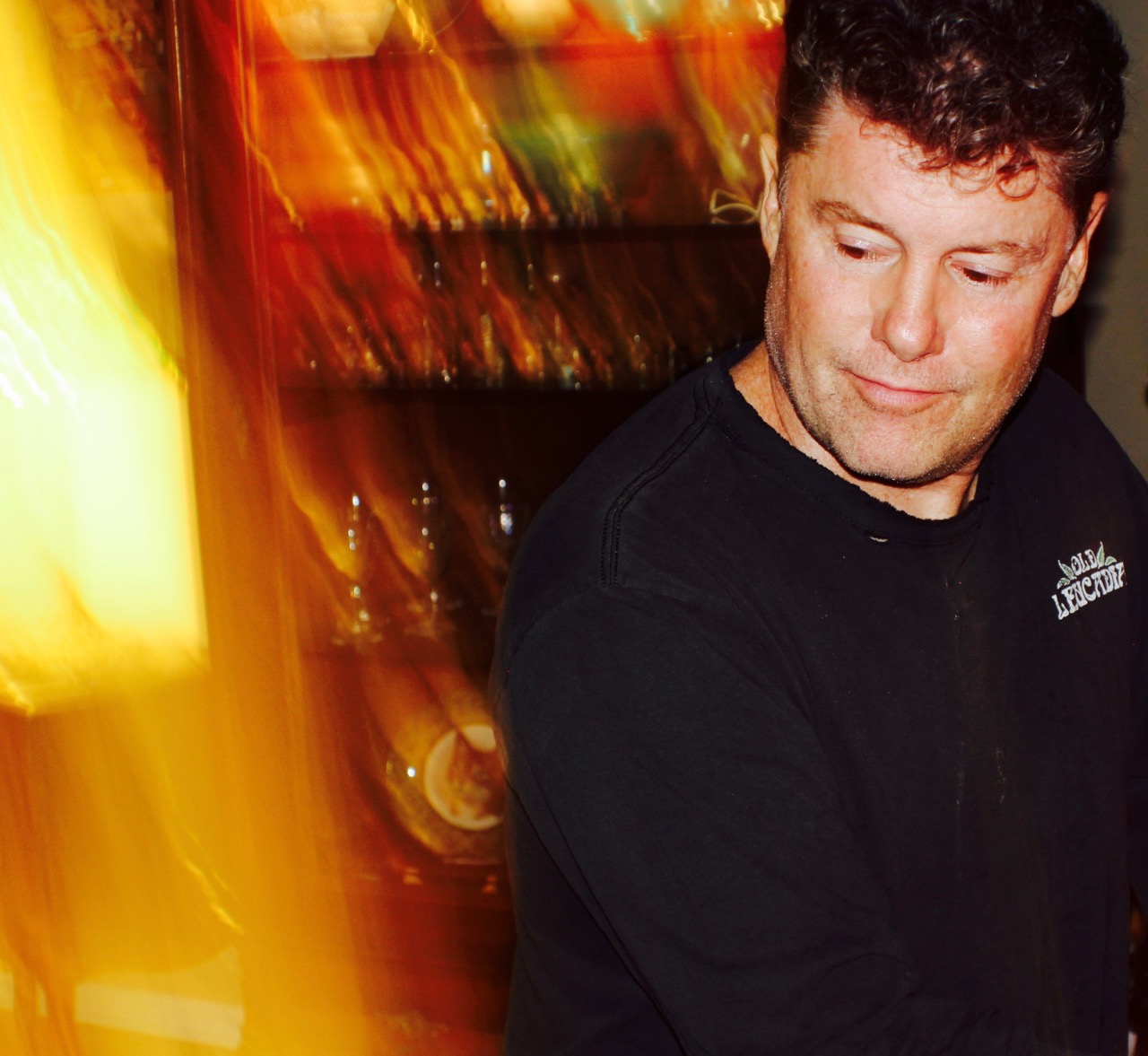 BEN MASON …artist… musician… writer
Ben lives in the foothills of the Blue Ridge Mountains, on the site of a 3000 year old Indian village. He creates his songs, art, and stories on sacred land, and feels the passage of those who came before him in the stone tools, jasper arrowheads, and clay pottery rising from the river that runs through his property. When he's not performing, Ben enjoys the home he built and shares with his proudest works of all—his two sons, Henry and Arlo. He wishes them well on their journeys into adulthood.
Ben released his fourth CD, "Flesh and Bone", on February 8, 2018. The album features Steuart Smith from The Eagles, as well as Steve Van Dam and Nate Brown of the band, "Everything" ( with hit single "Hootch" ). "Flesh and Bone" displays Ben's artwork and lyrics in a 16- page booklet, which comes with the CD. "Flesh and Bone " is our only means of travel through the mistakes and triumphs that make us who we are.
"Sunshine ", the first single from "Flesh and Bone " is enjoying airplay in the US and Canada as well as Great Britain. Ben has enjoyed promotion of the record with two interviews on I Heart Radio and various FM stations, as well as press interviews.
Ben has been a performing musician in the DC area since the 70's. He's played the Birchmere, Jiffy Lube Live, the old Cellar Door, Blues Alley, the Bayou, The Kennedy Center, The Baltimore Civic Center, and many venues now long gone. He opened for Billy Ray Cyrus in Washington, DC before 80,000 people for Rolling Thunder and he returned to their stage again from 2015 through 2019, where crowds of 40, 000 people gather at the Lincoln Memorial. Ben was on Lifesong Records, ( Jim Croce ), RCA Sunberry/ Dunbar, was signed to Nashville's Cedarwood Publishing as a writer, has appeared as a musical guest on The Today Show, written two nationally aired film scores for NBC television documentaries, was the Grand Prize winner in the 10th Annual Mid- Atlantic Songwriting Contest, has appeared on over 100 albums and been involved in too many inane jingles, appeared as the opening act or recorded with Foreigner, Styx, Don Felder, Steve Laurie of The Hollies, The Dillards, Poco, Rick Derringer, Steuart Smith of The Eagles, Bo Diddly, Gary US Bonds, Dave Mason, Chuck Woolery, Mary Chapin Carpenter, and John Cougar Mellencamp. His first album, "River Deep In Me " was produced by John Jennings, who also produced Mary Chapin Carpenter.
Ben released two other solo albums, "48 States of Love " and "Loveland" which include songs which are featured in the film "Recludere" and on MSNBC's show "Juvies". CBS "The Young And Restless" used his song "I Can't Make You " in shows in the Spring and Summer of 2018, and Disney licensed "Every One of Us " from that same CD, "Loveland". Ben is signed to a publisher in LA who works exclusively in television and film and was the force behind CBS Music for 12 years. Ben plays piano and sings songs he's written about his life and the world around him. He is also a mixed media constructionist, and is about to release his first novel, "Sex, Trucks and Rock and Roll… A Spiritual Journey" about his life as the owner of a rock and roll moving company.
His web sites are www.benmasonexperience.com and www.benmasonsongs.com
For Booking and Concert Info contact:
Ben Mason
540-937-3570
703-304-9364
bgmason@earthlink.net